Cavity-Free Club
To encourage children to brush their teeth and eat healthy snacks, your child will receive a special prize and one of our certificates as well as a chance to put your child's name on the Smiling Photo board when your child has a cavity-free appointment during an examination and recall appointment.
MV Kids Dentists and Braces visiting Mountain View preschools
This summer our office has made appearance at the preschools in mountain view area for fun games and educational activities for the little ones. Thank you the Wonder Years preschool, Hobbledehoy Montessori Preschool, and St. Paul Lutheran Child Development Center for having us. Feel free to contact our office if you would like our office to visit your child's school!
MV Kids Dentists and Braces Receives 2016 Best of Mountain View Award
Our office is very thankful to be selected as the recipient of the "2016 Best of Mountain View Award" in Pediatric Dentistry. We are very honored to be the only Pediatric Dental Practice selected in Mountain View. We constantly strive to provide the best possible services to our patients, parents and the community, and we sincerely appreciate all of the support from those groups. Read the press release for more information.
Thursday Night Live Winners
As part of our campaign to support local community activities, our practice joined in the sponsorship for Mountain View Thursday Night Live event at Castro street this summer. Our booth features kid-friendly activities, face painting by local artist, dental education, and many giveaways for anyone who visits our booth. Our grand prize for this summer were tickets for lower level seats at a 49ers game at Levi's Stadium. We would like to congratulate our grand prize winner, Aila. We hope you and your family will enjoy the game!
Monthly Giveaway Winner
Every month is patients and parents appreciation month in our office. For August, 2016, we would like to congratulate Heather – the mother to two beautiful young children – as our winner. She has won the Oral B Pro5000 Smart Series rechargeable electric toothbrush! All of our patients are eligible to enter to win the prize for the upcoming months. Visit our office for more details.
Vietnam Mission Trip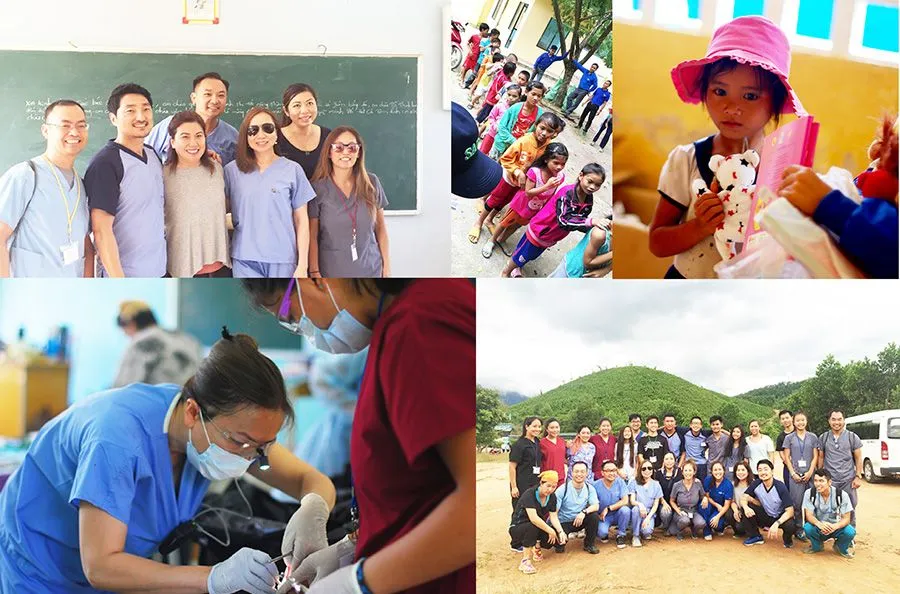 This past August, Dr. My and the team, went back to their motherland Viet Nam. The weather was hot and humid, but they were excited and ready for their mission.
During their mission to Son Tra and Tay Tra, the dental team got to meet and treat over 800 children and adults in one week's time.
Imagine being a kid without ever holding a toothbrush or tasting toothpaste; Imagine seeing a dentist or any healthcare provider for the very first time.
Because of poverty and poor access to health care, we saw children of all ages with neglected dental care.
The experience with SAPVN has been invaluable to our team, as Dr. My stated, "mission after mission I am still amazed and in awe, the children were full of life. Seeing the children's big, innocent smile, their big brown eyes lit up as they were given simple things like a small bear or toy."
"We cannot all do great things but we can do small things with great love."
Mother Teresa, 1979